Racing Equipment
SkyRC set-up system fits all 1/10 touring cars. It is designed for precisely measure and set your cars' camber, toe, steering and caster. A well-adjusted car will show a great performance on track and help you win races.
PARTS TRAY
SkyRC parts tray provides three separate compartments, one large area 137x63x6mm, one medium area 80x 37x6mm, one small area 48x37x6mm. It is perfect for holding small parts like screws, body clips and bearings. There are 4 rubber feet to keep it steady on the working place.
Size: 150x120mm
SK-600069-03 (Blue)
SK-600069-02 (Black)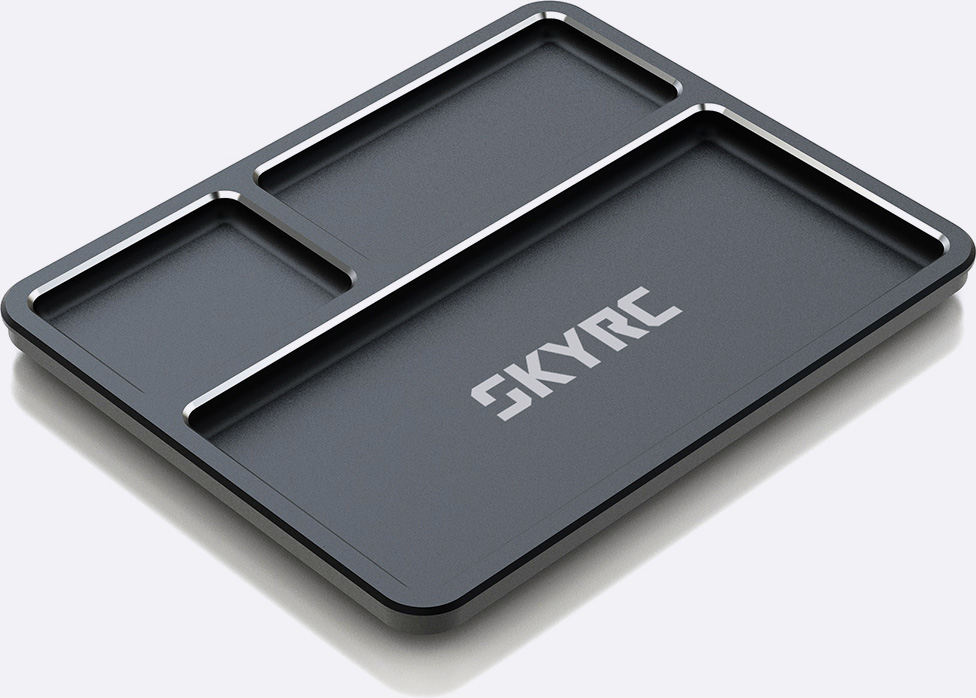 SHOCK HOLDER
SkyRC shock holder can hold your shocks safely and it is easy to refill.
1/10 SET-UP WHEEL
With these setup wheels you can setup the ride height, camber and front toe on your 1/10 touring car very easy and precise. Precision machined, these wheels features a rubber o-ring installed in the outer rim to reduce the risk of damage to your setup board.
MAINTENANCE STAND
The maintenance stand features four marked holes up top to hold shocks during maintenance. Two rubber strips on the top help to hold the car securely, while the four rubber feet on the bottom keeps the stand steady on your workbench.
It doesn't matter if you would like to lubricate the tires, cleaning or maintenance the car, with this stand you will manage everything very easily and within short time.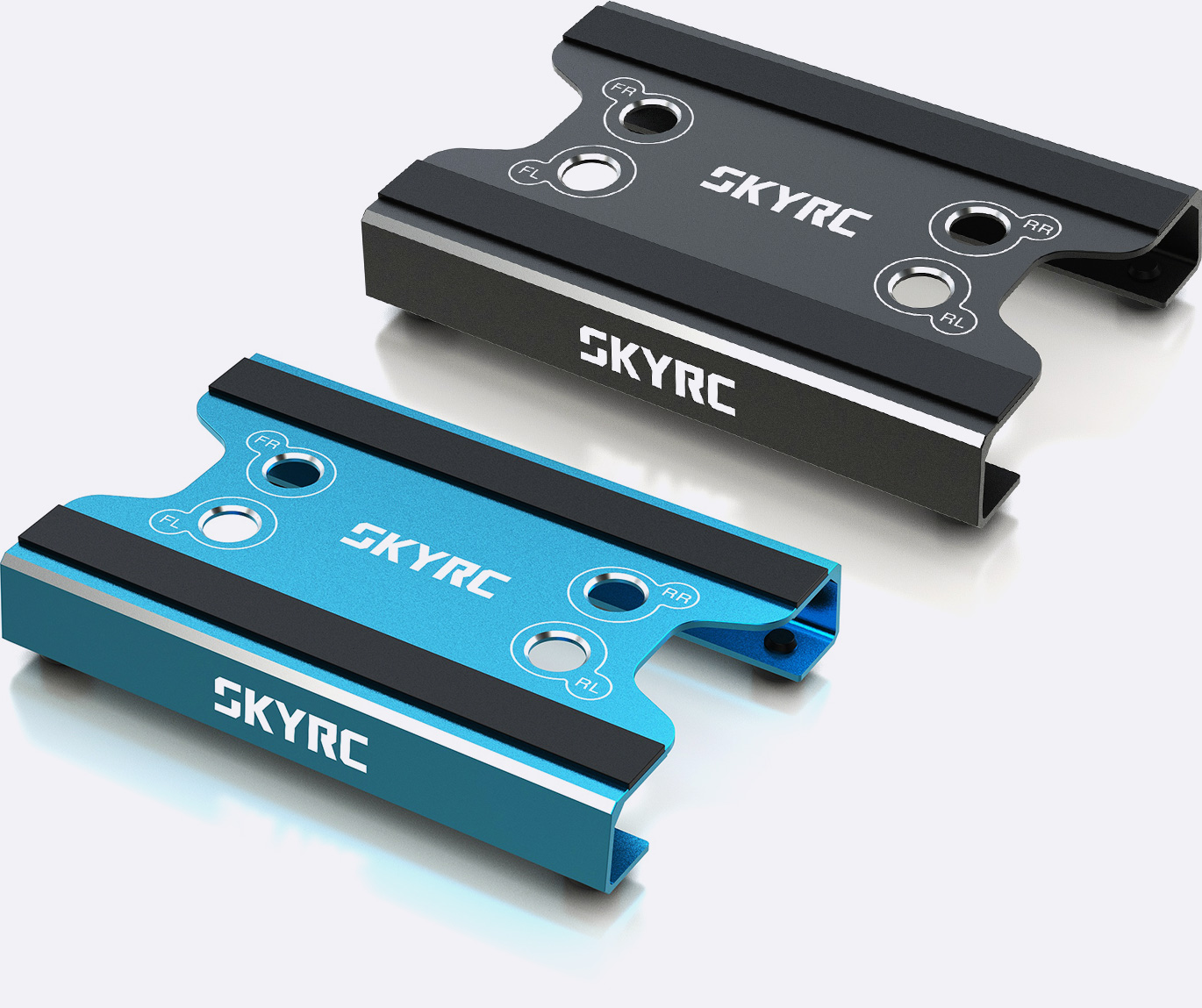 SK-600069-08 (Black)
SK-600069-09 (Blue)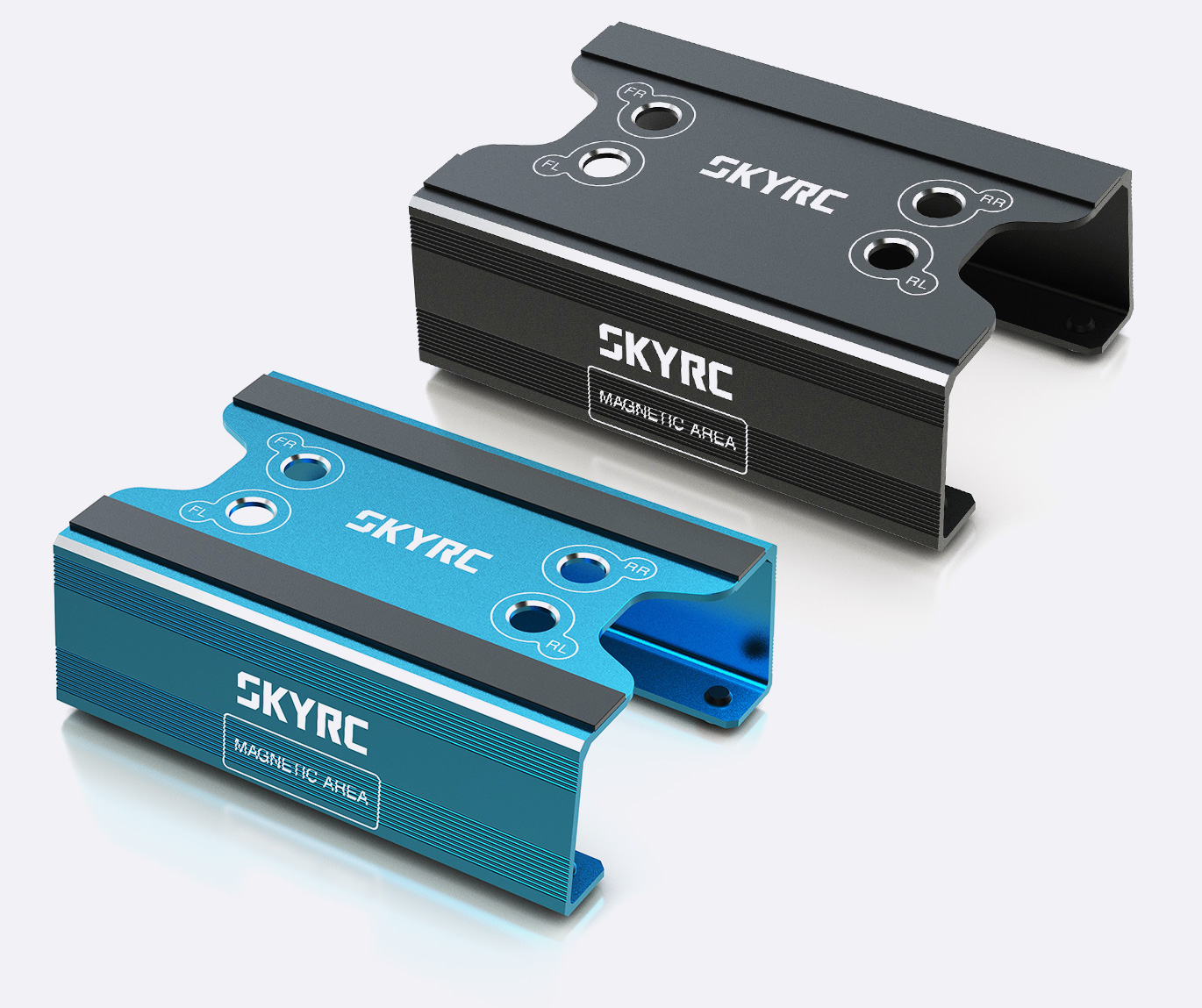 SK-600069-10 (Black)
SK-600069-11 (Blue)