AC/DC Multi-Function Smart Charger
Charge Boldly
Feel The Thrill
Charge Faster,
Play More,
Ride & Thrill!




Battery Analyze Software
3
Supercharged by
Arm Cortex-M4
Push your next RC racing trip beyond the edge with SkyRC D200neo!
The Arm Cortex-M4
1
chip takes our most versatile, dual output D200neo into another dimension with a built-in DSP instruction. The chip core features a Floating Point Unit (FPU) that accelerates single precision floating point math operations and supports all ARM single precision instructions and data types.
Multiplied by
Proprietary HyperBoost
Thanks to the 200 MHz ARM Microcontroller, the deployed Oversampling Technology can improve ADC Resolution to 16bit. The efficient PID mechanism can fine-tune the current to increase response speed and the charge current accuracy.
AC/DC Dual Input.
Efficient. Beyond.
Dual ports work independently to charge two battery packs efficiently and simultaneously. RC hobbyists can flexibly choose AC or DC input according to the scenarios.
In AC mode, the charging power is up to 200W, while the performance is even more powerful, up to 800W in DC mode. Whether you are a beginner or an RC guru engaging in racing, it is the charger to push the limits of what is possible!
Parallel Charging:
Fast. And Vast.
D200neo features dual-port parallel charging, with a fast charge current of up to 35A. Enjoy your racing time, the screaming-fast D200neo has your back!
Your battery packs have been fully charged while you are still brewing coffee! That is how you get supercharged by co-designing hardware, software, and MCU.
Rise & Shine!
*Parallel charging cable is sold separately.
Smart Power Distribution
When a single port works, the D200neo will be pumping full power into that port!
The charging power is dynamically and intelligently distributed in the circumstance that two ports work at the same time. Whenever either port finishes working, the other port will fully charge at full power.
The total power is always used intelligently and efficiently!
Charging is so flexible!
So. Pro.
So is
Digital Power
D200neo is not only professional in charging but also can act as a digital power supply. After clicks on the menu, D200neo is ready for your application, offering an optimal voltage of 5-27V with 0.1V increment, adjustable 1-15A current. Short circuit, Overload, and Reverse polarity protection are all included!
Discharger, PD Hub & D200neo. Dream Team
The newly-released BD350* discharger boasts a maximum discharge current of 40A when working with D200neo. Rapid discharging at such a rate is definitely your cutting edge. *BD350 & PD Power Charging Hub are optional parts and need to be purchased separately.
Whistleblowing:
Battery Health
Benchmarking
When working with BD350
4
, the D200neo charger can use the tailored SkyRC Charger Master
3
to view or export the battery's discharge curve in real time. Various batteries' discharging curves can be plotted for precise comparison and analysis, so defective batteries have nowhere to hide.
*BD350 & PD Power Charging Hub are optional parts and need to be purchased separately.
PD Strip for RC Gurus
The 1A3C PD Power Charging Hub
5
is specially designed for RC hobbyists, with a full load power of 158W. The design incorporates a precision aluminum unibody enclosure that is strong, light, and durable with high thermal conductivity. Its thermal conductivity is more than that of ordinary die-casting aluminum.
20W USB-C
Power Delivery
D200neo features USB-C 3.0 Power Delivery (PD) to efficiently charge your 2020 MacBook Air at full speed, iPad Pro M1 and iPhone 13 series up to 3× faster than with an original 5W charger.
The charger can supply DC power and pump electricity to your juice packs at the same time!
Unleash Superpower with Cutting Edge
Charger Master
Connected to PC or Mac* through USB-C, you can monitor and control D200neo with SkyRC Charger Master
3
. You can also update the charger like OTA, and synchronize the latest software in real-time with our cloud. Dis/charging data can be analyzed and displayed in a graph.
Charging
Meets
Convenience
The innovative NFC-enabled BumpGo* technology transforms the way you charge. Simply tap the NFC tag onto your battery, click to confirm, and go – it's that easy.
Say goodbye to the complexities of adjusting various parameters. BumpGo empowers you to charge on the fly.
RC charging has never been more effortless.
Tap, Confirm, Go!
*D200neo doesn't feature BumpGo. Only D200neo+ is with BumpGo.
Scroll to Control:
Designed For Productivity
This  charger is engineered for performance and productivity.
Say goodbye to the mundane buttons, as we've revolutionized the charging experience by introducing a precision aluminum scrolling wheel. This innovative feature not only adds a touch of comfort and style but also takes your productivity to new heights.
More than just a wheel! An exclusive upgrade for a top-of-the-line charging experience is added for RC gurus!
ColorX:
Easy to charge,
Easy on the eyes.
Discover a new ColorX interface introduced by D200neo based on simple and textured visuals! The tailor-designed light cyan and green color scheme is for RC charging. It helps you focus on the setting. The Web2.0 responsive menu and well-designed icons make the operation more suitable for players accustomed to operating smartphones! Time to say bye-bye to dull typography and welcome bold and beautiful brand-new UI.
Charging doesn't have to be boring, and neither does life!
Charge in your language
ColorX is designed to be easily localized and comfortably engaged. The interface is currently available in English, Dutch, Chinese, French and Japanese*. Users can easily change the language with simple clicks so that they can charge in the most comfortable language.

*More languages will be released by time!
Universal Voltage.
Travel On the Go.
With the universal-voltage input circuit, you don't need to hassle finding a voltage converter between 110V and 220V while traveling around!
We are Certified,
We are Qualified!
SkyRC products comply with the laws and regulations into each country we ship.
Our products are designed, tested and approved to meet worldwide standards for Product Safety, Electromagnetic Compatibility and other regulatory compulsory requirements, when used for their intended purpose.
360 Viewing:
Feel every detail at
every angle!
Click and drag to view the image.
View in AR
Experience with AR!
Use AR to imagine how the charger will look, feel, and fit on your desktop. Use your Apple devices camera to scan the QR code or open this page in Safari on your iPhone or iPad for an AR preview of D200neo from every angle.
*The shown dimensions may differ from those of the actual product.
**iOS 13, iPadOS 13, ARCore 1.9, or higher Required.
Optional Parts
The charging cables is not included in the package. You need to purchase them separately.
Parallel Charging Cable

SK-600023-19
Pro Parallel Charging Cable

SK-600023-20

As an avid user of SkyRC chargers for several years, I can confidently say that I have experienced no issues with their performance. I have found SkyRC chargers to be of excellent quality, highly reliable, and inherently safe. However, what impresses me the most is the significant improvement in the new SkyRC chargers and equipment. They boast enhanced battery management, precise charging performance, and a multitude of new safety features. My love for SkyRC chargers and equipment knows no bounds, and I wholeheartedly recommend them to anyone seeking top-notch charging solutions.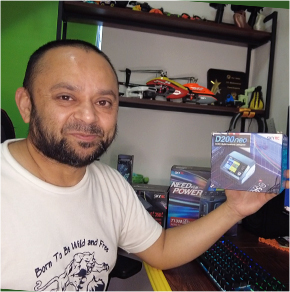 ―――― AliShanMao
Enter the original link
The SkyRC D200 Neo provides an impressive range of features that makes it a worthy contender in the world of smart chargers. For tech-savvy users who want an analyzer to meticulously evaluate their batteries, the D200 Neo is a great choice. Additionally, the inclusion of a USB-C PD 3.0 port makes the charger even more versatile, catering to your other gadgets such as smartphones and tablets. It's at the same price point as the popular Hota D6 Pro, while offering some additional features, making it an attractive option.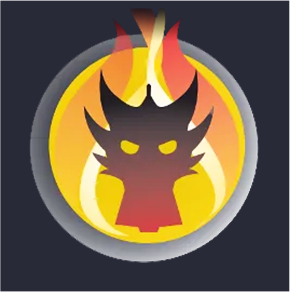 ―――― Oscar Liang
Enter the original link
Arm and Cortex are trademarks and/or registered trademarks of Arm Limited (or its affiliates).
A discharge current of 40.0A can be reached with BD350 discharger connected.
Battery Analyze Software is free to download!
BD350 needs to be purchased optionally!
This charger works with the PD hub, which is purchased separately.
Specifications
Case Material: Plastic
Case Size: 116*110*79mm
Weight: 602g
Display Type: TN
Size: 2.8 inch
Panel Active Area: 43.20*57.60mm
Resolution: 240x320 Pixel
Number of Colors: 262K
DC Input Voltage: 10-30V
AC Input Voltage : 100-240V
Charger power:
AC: 100W MAX * 2
DC: 400W MAX * 2
Discharge power:
Main port: 10W
Balance port: 37W MAX
External discharge: 350W MAX
20W USB-C Power Delivery:
QC3.0: 5V⎓3A, 9V⎓2A, 12V⎓1.5A 18W
PD: 5V⎓3A, 9V⎓2.2A, 12V⎓1.67A 20W
Battery Types/Cells:
LiPo/LiHV/LiFe/LiIon: 1-6cells
NiMH/NiCd: 4-15cells
Pb: 3S/6S/12S
LiPo/LiFe/LiIon/LiHV/NiMH/NiCd/Pb:0.1-20.0A
Parallel:20.0-35.0A
LiPo/LiFe/LiIon/LiHV/NiMH/NiCd/Pb:0.1-2.0A
External discharge:0.1-40.0A
2
LiPo/LiFe/LiIon/LiHV:1.5A MAX
LiPo/LiFe/LiIon/LiHV: Balance, Charge, Discharge, Storage, Parallel
NiMH/NiCd: Charge, Cycle, Re-peak, Discharge
Pb: Normal, AGM Charge, Cold Charge, Discharge