The Most advanced Cylindrical Battery
Charger & Analyzer
INSANE PERFORMANCE
German Persistence Meets Chinese Wisdom: Innovation is sparked!
The rigorous, even Stubborn German engineer played the leading role in designing the product. MCU-based high-accuracy is implemented in the making of this industry-renowned MC3000.
MC3000 is versatile and suitable for various cylindrical and multi-chemistry batteries, with Delta V to detect the full charge accurately.
The charging speed can be up to 3A, with higher precision accuracy of 0.01V.
Various utilities are integrated, PC can control and monitor the charger with data exportable for further analyze the battery's performance and health, including the battery's internal resistance.
Built-in Bluetooth definitely enhances the experience with the free app for your smartphone.
Multi-Chemistry & Various Cylindrical Battery
Fast & Accurate
Compact Interface
Enough Parameters
Easy Programming
Tilting Stand
No-nonsense Modes
Maximum Safety
APP Control
PC Control
Multi-Chemistry
Support 9 + battery chemistries
NiMH
NiCd
NiZn
RAM
Eneloop
Charge current: Max. 3A (x4 slots)
Discharge current: Max. 2A (x4 slots)
Internal Accuracy**
(calibrated w/ accurate calibration source)
Voltage: < |±2mV|
Current: < |±2mA|
*The charger's accuracy will depend on the calibration source in the circumstance of self-calibration.
Lilo4.35
LiFePO4
LTO
Lilon
Charge current: Max. 3A (x4 slots)
Discharge current: Max. 2A (x1 slot)
Max. 1A (x4 slots)
Display Resolution
Voltage: 0.01V
Current: 0.01A
Support 44+ battery sizes
The built-in aluminum cooler effectively dissipates heat generated in the inside of the charger to the environment, even at slow fan speed.


The built-in aluminum cooler effectively dissipates heat generated in the inside of the charger to the environment, even at slow fan speed.
Compact Display
The 128x64 pixels screen shows 5 different views during operation, see a picture as shown of Total Overview (TOV).
Rich User Interface
Eight Buttons for easy programming and operation. Four Slot Number Buttons (SNB) help to address the different slots. The other four buttons are for programming and operation.
Easy Programmability
In Simple and Advanced UI modes, the charger operates off 30 user-defined operation profiles. The programs can be called up and run with a few clicks, very conveniently.
Battery IR Measurement
for Recognizing
Battery Health
The charger is capable of measuring the battery internal resistance of each slot accordingly, which helps the user recognize the battery's performance and health!
Heavy Duty Spring Slider
A special process polishes the spring slider to ensure that the battery is in solid contact and charged efficiently.
Flame-retardant Material Improves Safety
UL94 V0 rated flame-retardant PC+ABS enhances the safety of the charging process.*
*For overall safety against fire risk, DO OPERATE the charger according to the manual with all CAUTIONS highlighted!
Secure Stand
Rubber feet and strong tilt stand elements provide a firm stand. Tilted position enhances viewing angle and cooling air flow at the bottom side.
No-nonsense Modes
of Your Battery
There are total 6 operation modes ('Break_in' for NiMH/NiCd/Eneloop batteries only, 'Storage' for Li-Chemistry batteries only).
CHARGE
Charge the battery at the selected rate. Suitable for frequently used batteries.
DISCHARGE
Discharge the batteries at the selected rate.
Cycle
Performs charge-dicharge cycle for up to 99 times. Cycle mode can remove memory effect of rechargeable batteries.
Refresh Analyze
Suitable for batteries stored for more than two weeks but less than 3 months or the batteries showing poor performance. This mode can also determine the battery capacity for battery matching.
Storage
Charge/Discharge a Lithium battery to a voltage which is, theoretically, better for storing a long time while maintaining the maximum of its lifespan.
Break-in
Applicable for new batteries and those stored for more than three months. The BREAK-IN mode is to activate the battery with a small charge and discharge rate in a charge-discharge-charge sequence.
This process is also well-known as BATTERY FORMATTING!
PC Control
You can start charging control via MC3000 Monitor.
What's in the Box
MC3000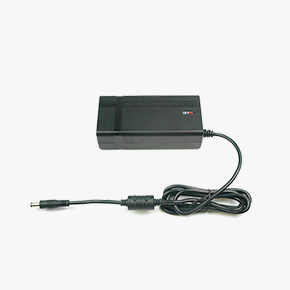 AC Switching Adaptor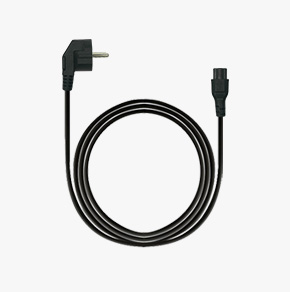 AC Power Cord
Instruction Manual
Specifications
Charge Current Range
0.05-3.00A
Discharge Current Range
0.05-2.00A
Battery Chemistry Type
NiMH, NiCd, NiZn, Eneloop,Lithium-Ion, LiIo4.35, LiFePO4,RAM,LTO
Battery Capacity
100-50000mAh
Operating Temperature
0-40℃
USB Power Output
DC 5V/2.1A
Dimensions(LxWxH)
200×124×69mm
Weight(Without DC Adaptor)
600g