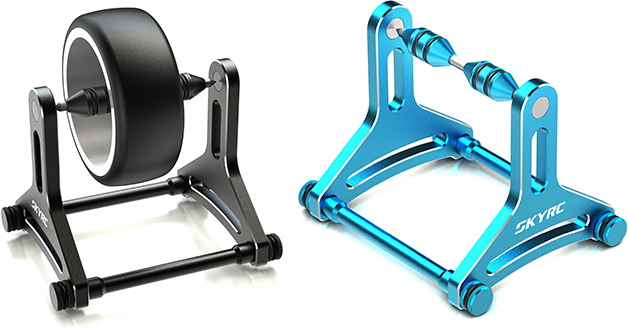 Magnetic Suspension Wheel Balancer
An unbalanced tire will lead to an unstable driving behavior, which, consequently, will cause some related parts to wear much faster, like ball bearings, ball joints and ball cups will wear much faster than with a well-balanced tire.
To get the most possible handling of your RC car, it is very important to make sure the tires are perfectly balanced.
The magnetic suspension wheel balancer is made out of aluminum which is ideal for nearly all available 1/10 scale touring car rims & tires on the market. The quick mounting system makes it easy and fast to change or install the tires in to the balancer.
To balance the 1/32 scale electric model's tire, a handy 1.83mm balancer shaft is included.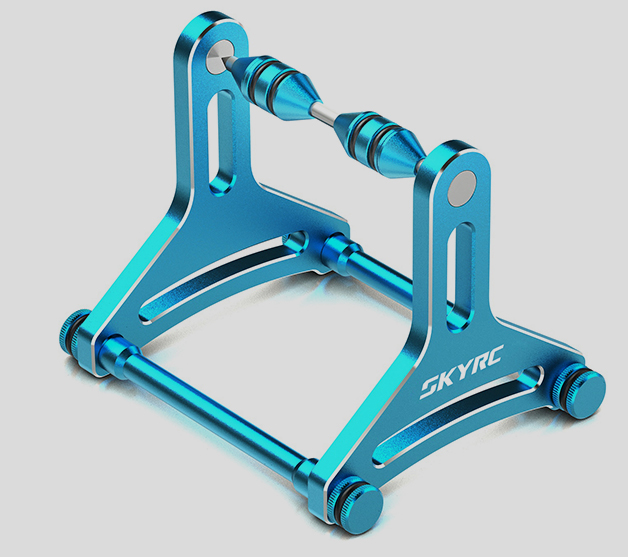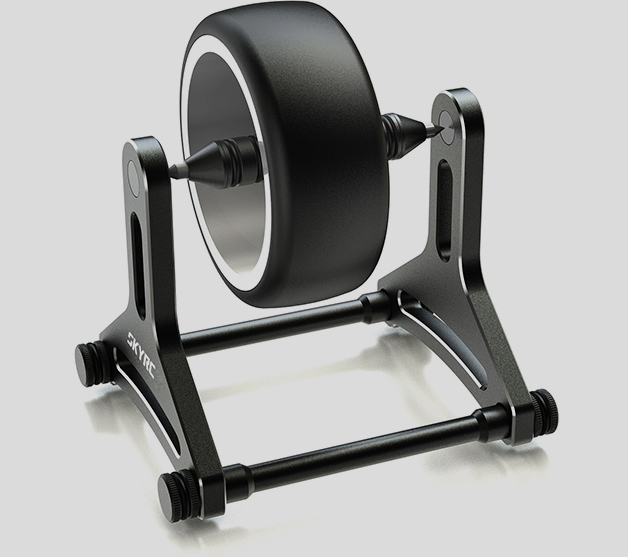 What's in the Box
Alloy Side Pate with Magent
Base Rod
Mini Balancer Shaft
Balancer Shaft & Cone Holde
Thumb Screw
Instruction Manual