[ New Product ] SkyRC 380W Power Supply Released
8 August 2018
SkyRC 380W Power Supply, which is built for most pocket charger, is released.
It converts standard household power 100-240V AC to 24V DC power and supply up to 16 amperes of continuous power, coming with intelligent air cooling system and overload/error indication.
With multi protections, it is safe and reliable.
We are certified, we are qualified!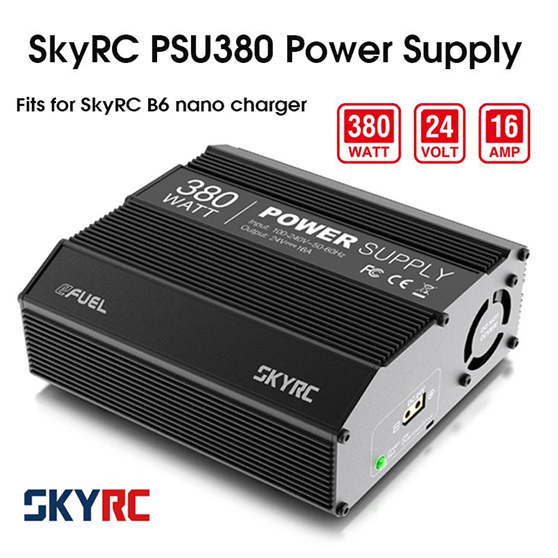 For more details, please visit official website as below,