Think you're FAST? Prove it!
GNSS Performance Analyzer
How many times have you buddy mocked you were bragging your RC machine goes over 100-blah-blah mph? We're betting too many times. So there are few ways to prove your RC car or plane is the fastest on earth. Now SkyRC delivers an app-enabled GNSS Performance Analyzer in an affordable and compact design.
RC gurus now have a cutting edge gauge to measure the overall performance of their RC gadgets accurately. Just use an app on your smartphone, strap it to your car, and track the speed. You can mount to almost any RC vehicle, and it does a lot more than just display speed.
To tell the truth before and after modifications.
Knowledge is power! By knowing the facts before and after modifications, your efforts will not be in vain. GNSS Performance Meter will help you make sense of the improvements and help you make educated decisions to make sure you're not spinning your wheels. For everyone trying to gauge their performance, here's an affordable way to do just that. Just got some new mods installed? Get some real feedback, really quickly. This is a professional-grade instrument accessible to enthusiasts. It's every modeler's dream. Enjoy!
Improved accuracy by tracking two satellite constellations
The GNSS Performance Analyzer supports GNSS(Global Navigation Satellite System) with GPS and GLONASS system that means more satellites are orbiting the earth. The advantage of this many satellites will definitely improve positional accuracy by tracking two satellite constellations instead of
just GPS.
Small but Versatile
GNSS Performance Analyzer(GSM020) allows you to measure and analyze many aspects of your RC car & airplane's performance using the latest GNSS engine (GPS, GLONASS) which gives you Acceleration, G-force, Speed, Time, Distance, High and Vertical Velocity. With its compact dimension of 40mm x 40mm x 17mm and internal antenna, it is an ideal choice for mounting on RC vehicles & airplanes.
Case Size: 40 x 39 x 16mm Weight: 38g
Peace of mind with built-in liPo battery
The 5 hours' up-time on the built-in rechargeable LiPo battery can give enough racing time to RC drivers or pilots in the field! With the micro USB charging port, it is very convenient to connect it to a USB port or another compatible USB power source for charging.

The built-in Bluetooth 4.0 module makes reading data on the fly in the field. This performance analyzer definitely turns the dull data into helpful analytics to fine-tune for
RC hobbyists!
With tailored three modes for RC hobbyists: Drag, Track, and Flying, RC run or flight can be analyzed easily
and visually!
Drag Race
Track Race
Flying Mode
Rocket Mode
Drag Race
The RC Gears App software automatically charts slope on as time elapses. Saved runs can be read by the App, allowing analyzing of average speed, maximum speed, and acceleration within the given time and defined distance. You can also define your own performance windows for measuring braking time, acceleration (e.g., 0-30 km/h, 10-50 km/h, 10 meters or any custom setting), G-force measurement, Max Speed, Average Speed, Distance, High and Vertical Velocity.
Speed
Please set the start and end speed!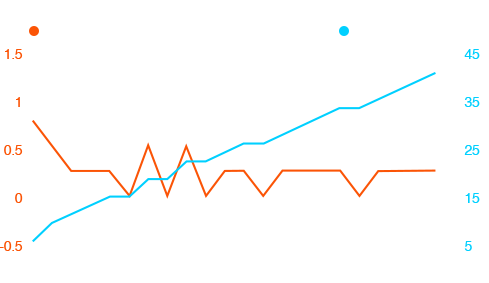 Distance
Please set the distance between start and end!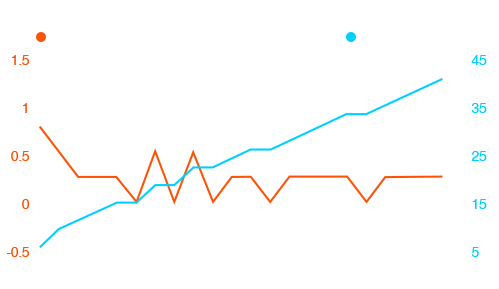 Track Race
The meter can also be used as a speedometer and provides accurate logging of
speed data.
Flying Mode
The meter measures average speed,maximum speed,time elapsed,distance
and altitude.
Rocket Mode
The rocketry is heating up again as the battle of the space billionaires is going: Elon Musk, Richard Branson and Jeff Bezos are clamoring to reach space. As a rocket hobbyist, you can not rule out someday we will colonize by rocket. The model rocket is the best choice to prototype for that day.
Rocket mode in the app acts as a flight altitude meter on your smartphone or tablet. Simply tap a button to start recording the altitude and acceleration of your model rocket.
Data is downloaded directly to your smart device after the flight. Through the app, you can view, annotate, and share your flights.

Visual LED indicator
The GNSS Analyzer is equipped with 3 LED indicators, signaling different operating modes. Open RC Gears on the smartphone, the analyzer's Bluetooth icon will stay steady blue, reflecting the device is connected; the satellite icon will stay steady green after a while of successful GNSS signal acquisition.
Bluetooth
Blue
Bluetooth connected
GNSS
Green
GNSS position fixed
Off
GNSS position not fixed
Off
Bluetooth disconnected
Data Share
With the latest update of the smart phone application, the GNSS Performance Analyzer can support data export and sharing with the format of Excel and screenshot (Excel format is only for
Drag Mode).
Built-in 1M Memory
The built-in 1M memory can record up to 50 records. And all the data can be transferred to the smartphone for analyzing! When the Flash is full, the previous record will be replaced automatically. Now you don't have to think about clearing data all the time or worry about missing the critical tracking data when the memory is full.
Support both Metric and Imperial system of Measurement
The Metric and Imperial systems can be switched easily by the App!