Built for most demanding pocket charger
Converts standard household power
100-240V
AC to 12V DC power and supply up to 17 amperes of continuous power.
Small in size, big on power
Though in a tiny body, PSU200W delivers over 93% power efficiency to pump enough power for RC hobbyists!
Generic XT60 Connector
With the almost de facto standard of XT60 connector, reverse polarity preventing and the super-solid connection is secured!
Intelligent Air
Cooling System
Thermal Controlled 8000rpm high-speed sleeve bearing cooling fan effectively blows the air through the extruded aluminum heat sink, effectively cooling the device.
Active PFC
Active PFC(power factor correction) refers to the method of increasing power factor (PF) by using active electronic circuits with feedback that control the shape of the drawn current, resulting in higher efficiency. PSU200W comes natively with Active PFC, delivering more true and
efficient power!
Universal Operation, Worldwide Safe
With the universal-voltage input circuit, you don't need hassle finding a voltage converter between 110V and 240V while
traveling around!
Overload/Error
Indication
The LED indicator turns off whenever the device connected to the Power Supply is drawing more power than it can provide.
The power supply will shut down its output to protect its circuitry from damage, then reset automatically.
We are Certified,We are Qualified!
SkyRC products comply with the laws and regulations into each country we ship. Our products are designed, tested and approved to meet worldwide standards for Product Safety, Electromagnetic Compatibility and other regulatory compulsory requirements, when used for their intended purpose.

Rigorous testing, derived from the pursuit of quality
Each 200W power supply must experience dozens of more than the industry standard of critical testing. Each rigorous testing and every detailing are the reflections of SkyRC's concentration on products.
What's in the Box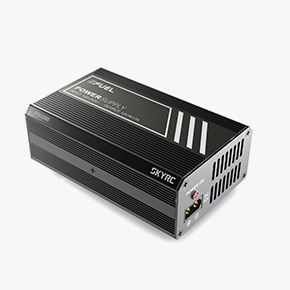 eFuel 200W Power Supply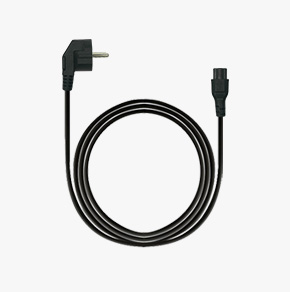 Power Cord
Specifications
Converts standard household power 100-240V AC to 12V DC power and supply up to 17 amperes of continuous power.
Case Size:112x71x40.3mm
Weight:380g
Voltage:100-240V
Input AC Frequency:50-60Hz
Output Current:17A
Output Voltage:12V DC±0.5V
Output Voltage Ripple:<300mV
Power Efficiency:93%
Power Factor:>0.98

Current Overload Protection:>17A
> Over Temperature Protection:>105℃
Cooling Method:Cooling Fan

Operating Temperature:0-40℃
Operating Humidity:10%-90%