Suitable for 1/10 scale car
Support 2-3s LiPo battery
3.5T motor limit, 6V/3A BEC

Cooling Fan
(8V 0.2A 20000RPM)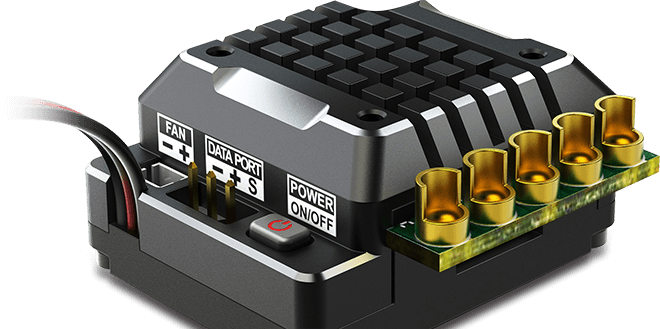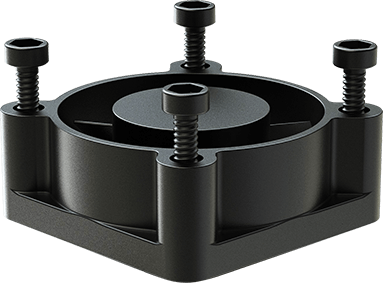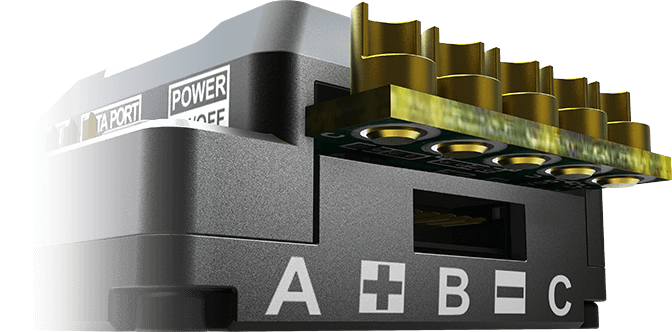 10 User Modifiable Profiles
The users could set and store 10 sets of profiles in the ESC. These data could be called out at any time without any special program setting. All the setting can be exported or imported so that the user could compare and analyze.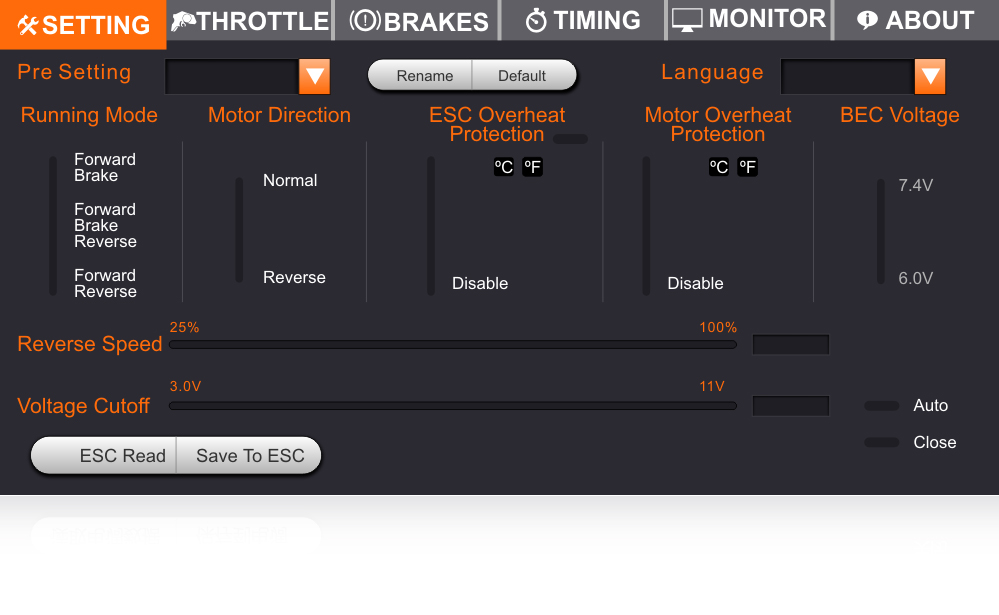 Programming
It can be programmed by program box, smart phone and PC.
1、program box (SK-300046)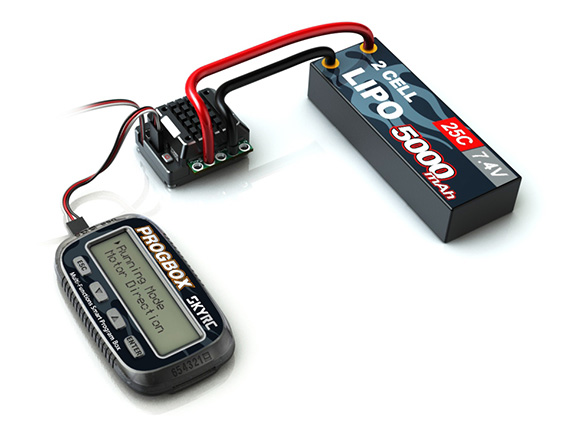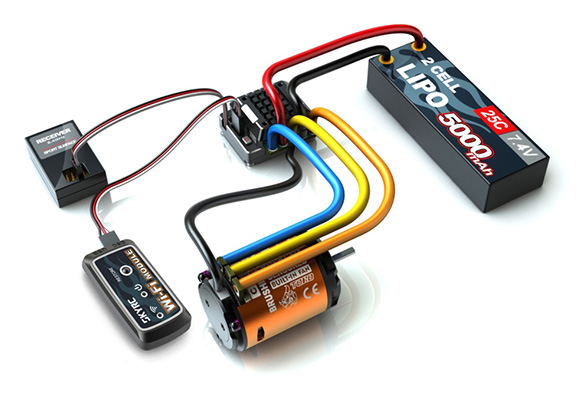 2、Smart phone via Wi-Fi Module (SK-600075)
3、PC (SKYRC USB Link software installed) connect SKYLINK (SK-600013)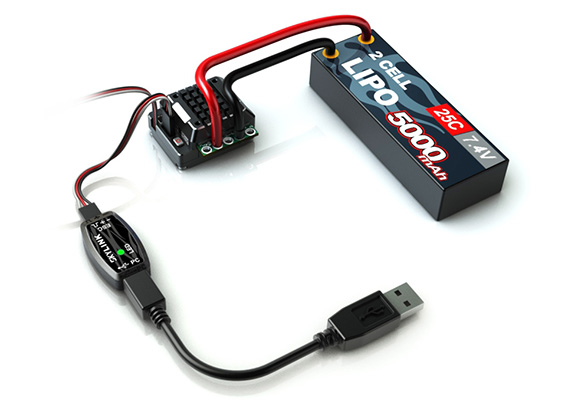 Adjustable Turbo And Boost Timing
Users could set the turbo and boost timing which can improve the motor RPM to get its best performance.
specifications
Battery Cell Count
4-9S NIMH or 2-3S LiPO
Car Compatible
1/10 and 1/12 On Road and Off Road
1/10 and 1/8 Crawlers
Constant/Burst Current
120A/760A
Motor Compatible
Brushless Sensor & Sensorless ESC
Motor Limits
5-6S NiMH or 2S LiPO--≥3.5T(1/10 On Road), ≥5.5T(1/10 Off Road)
8-9S NiMH or 3S LiPO--≥5.5T(1/10 On Road),≥8.5T(1/10 Off Road)
size
height : 19mm
length : 39mm
width : 31mm