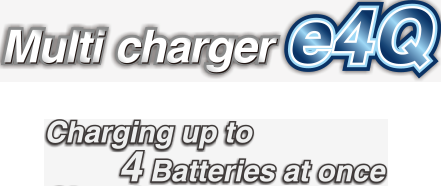 Quattro is Efficiency
and Economical
Having to recharge your LiPo batteries individually in order to power your drone can be such a tedious approach because you might have to wait for many hours before they are all full.
With E4Q, 4 different cells(2-4) batteries at the same time by the four independent ports.

Click
Adjustable charging current
A
reverse polarity
protection
Charging through
Balance Port
Save you time of plugging the other cable.Charging is balancing!
Powered by the most Popular XT 60 Connector
Powered by the original high-temp Nylon XT60, manufactured by AMASS, which can handle over 60A current for extended periods without exceeding 80℃ thanks to their gold-plated spring pins' better contact surface area.
The plug is also less likely to deform or melt in comparison to copied non-Nylon XT60 plugs.
Wide voltage range of 11v through 26.1v gives RC hobbyists more flexibility.
LED and audible sound
indicate various
charging status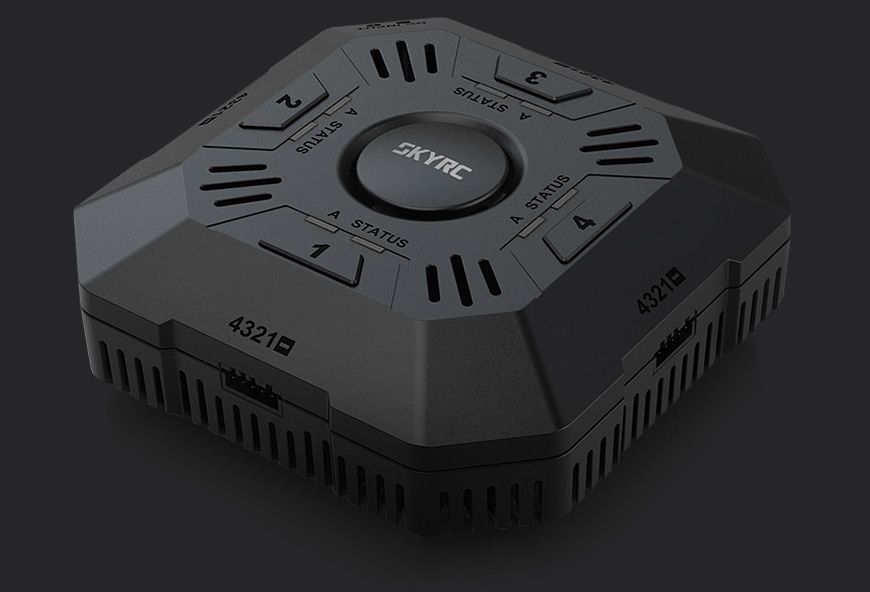 LED displays charging current and battery capacity by color variation.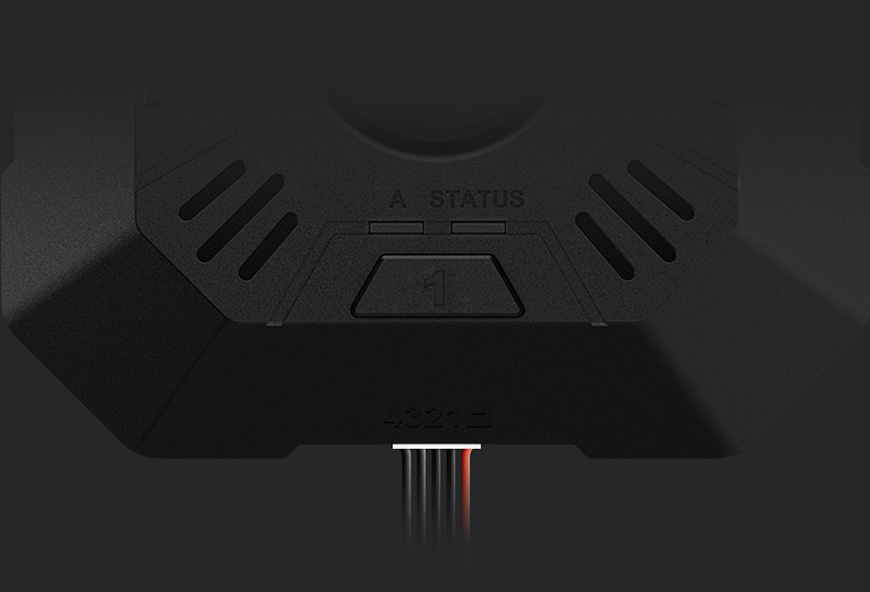 The LED will blink when E4Q detects Low or High voltage input giving the added visual alert.
Specifications
This product is a special LiPo battery balance plug charger, which can charge 2S/3S/4S LiPo battery in 4 channals simultaneously. The main power supply is DC input, the port adopts XT60 type, the output port adopts special design interface, and the three kinds of batteries do not need Transfer board. Can be plugged in directly.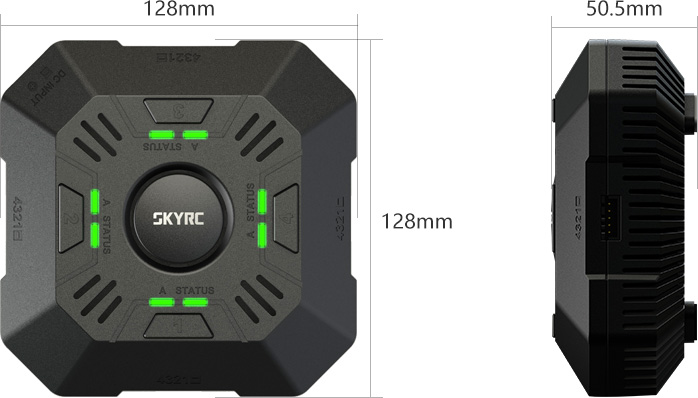 Dimension:128x128x50.5mm
Net Weight:280g
The e4Q multi-function charger uses four completely independent but identical circuits with a power output of 50W per power. It is designed for charging 2-4 LiPo batteries. Insert the battery into the right connector of each port, charge The appliance will also charge 4 battery times. The charging current can be adjusted by pressing the button 2A / 3A / 5A The charging capacity can show the charging current in the LED indicator through the color change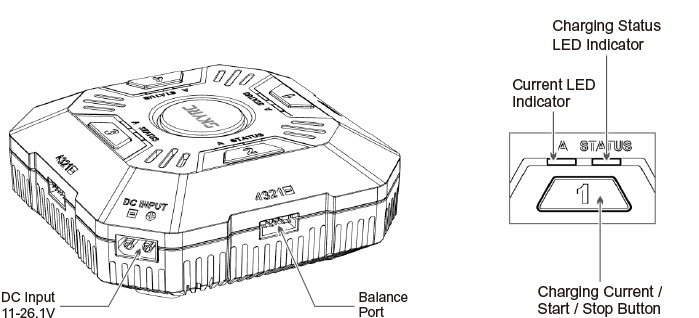 DC Input: 11-26.1V
Charge Circuit Power: 4 x 50W ±10%
Charging model: balance charging

Charge Current Range: 2A/3A/5A
Charge saturation voltage:4.20V±0.02V/CELL
Balance current :Max 400mA/CELL
LED light charging current display
The first three-color LED lights represent Ampere (A)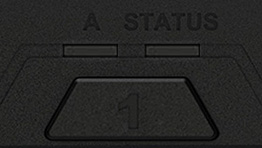 Green light(Charging current is 2A)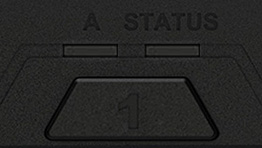 Yellow light(Charging current is 3A)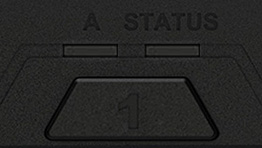 Red light(Charging current is 5A)
The second tri-color LED light represent capacity (%)
LED light standby status indication:Not bright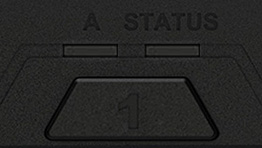 LED light charging instructions:According to the power, the red light to the green light,And do breathing instructions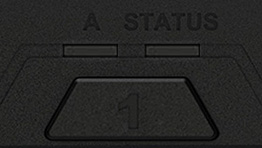 LED Light charge finished indication:Accompanied by the sound of the alarm, after 5 flashes,LED glows constant green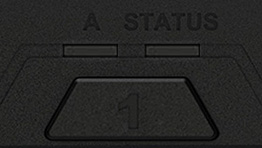 Working environment
Operating temperature 0℃-40℃
Operating humidity 0%-75%

Storage environment
storage temperature -10℃-70℃
Storage humidity 0%-75%