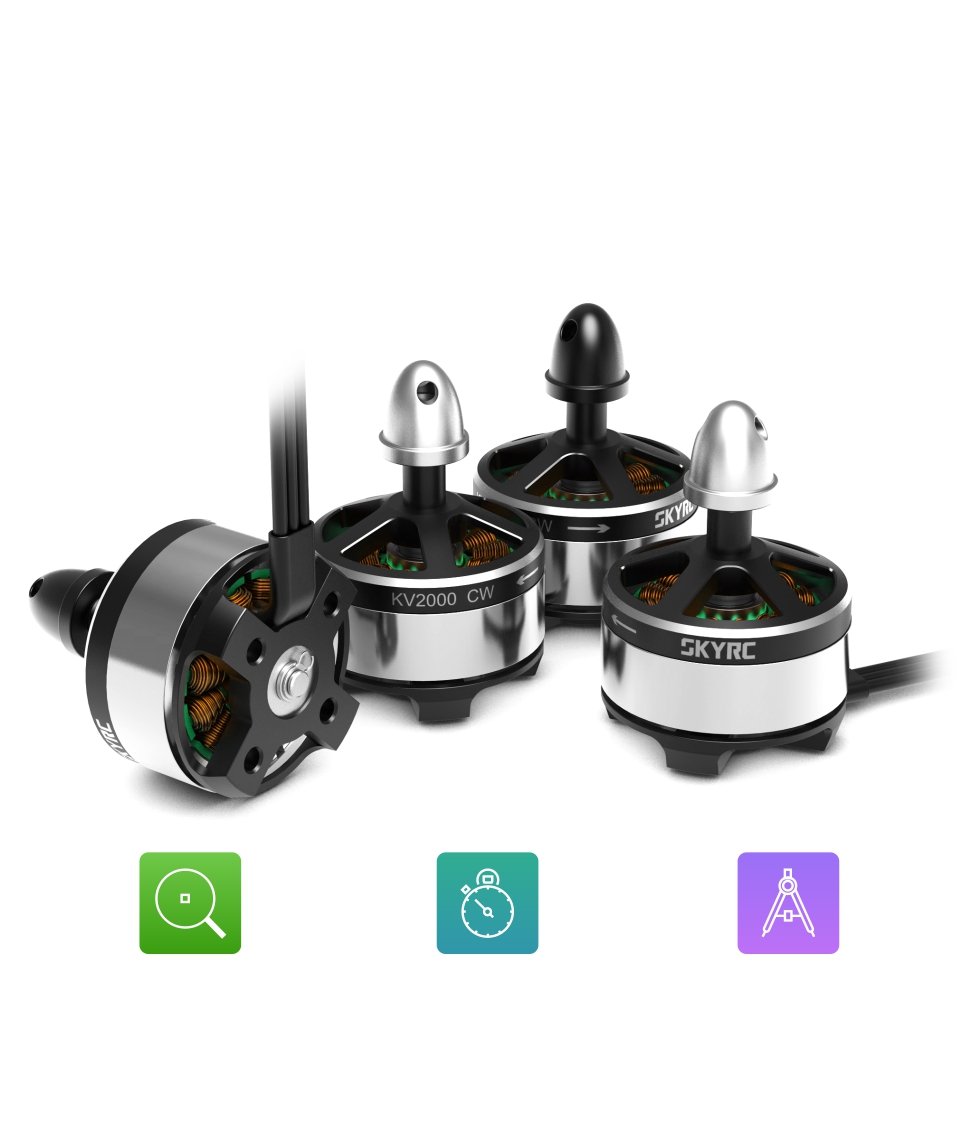 SkyRC X2208 KV2000
Brushless Motor for Quadcopter
The SkyRC X2208 multirotor motor was designed for those who pursues fast and furious. Equiped with high C rated LiPo and suitable ESCs it can offer tons of top end power.
Better Material

Genuine NMB bearings,low resistance. High purity copper windings, high conductivity.

Better Construction

Leaf-shaped Front Cap for cooling. Silicon cable for easy cut & neat wiring.

Better Craft

Professional balancing test greatly enhances the concentricity of the motor.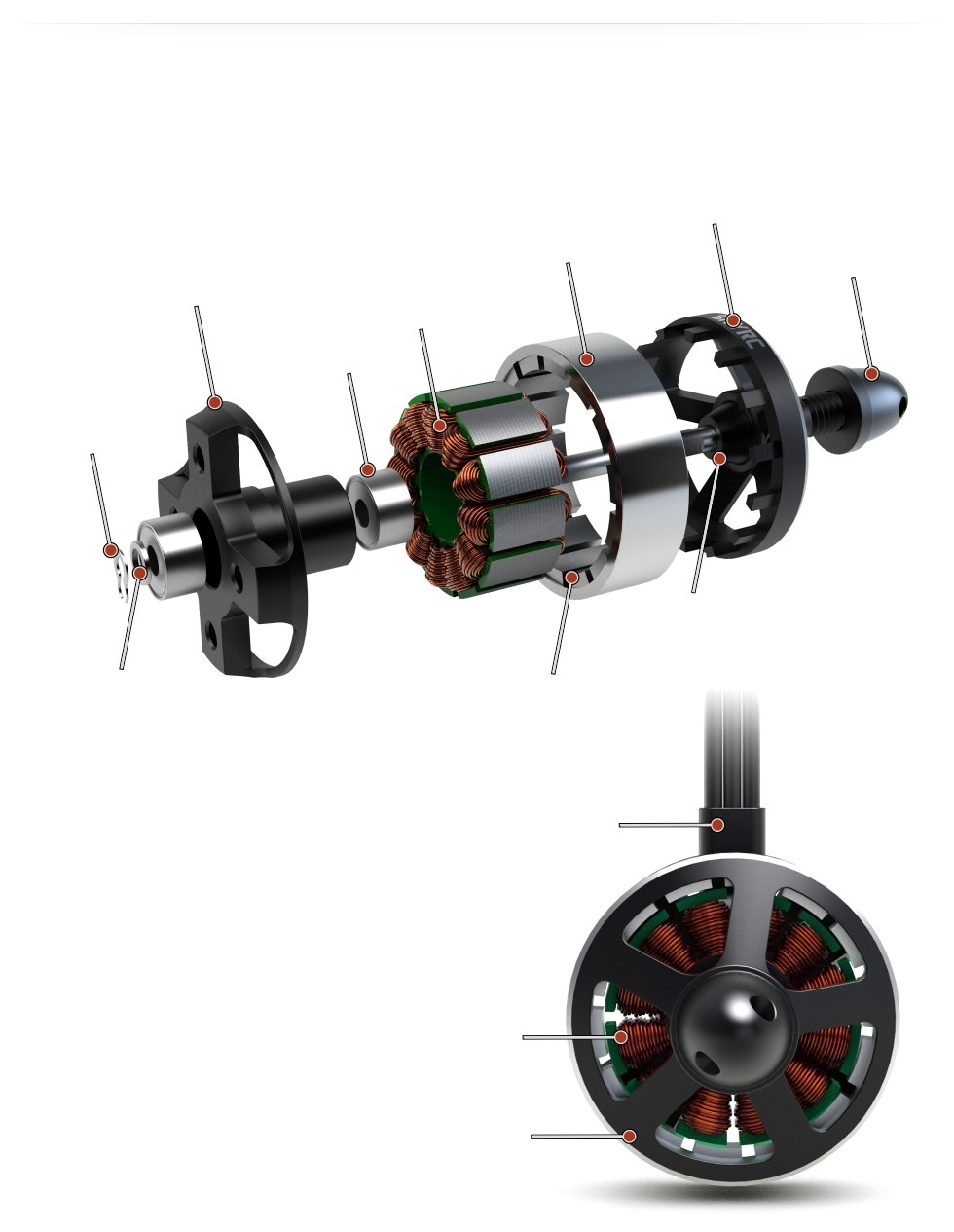 Exploded View
Circlip
Stator Cover
Bearing
Stator
Case
Front Cap
Nut
Sheet
Magnet
Shaft
Silicon Cable
for Easy Cut and Neat Wiring
High Purity Copper Windings
for Maximum Conductivity
Leaf Shaped Front Cap
for Better Heat Dissipation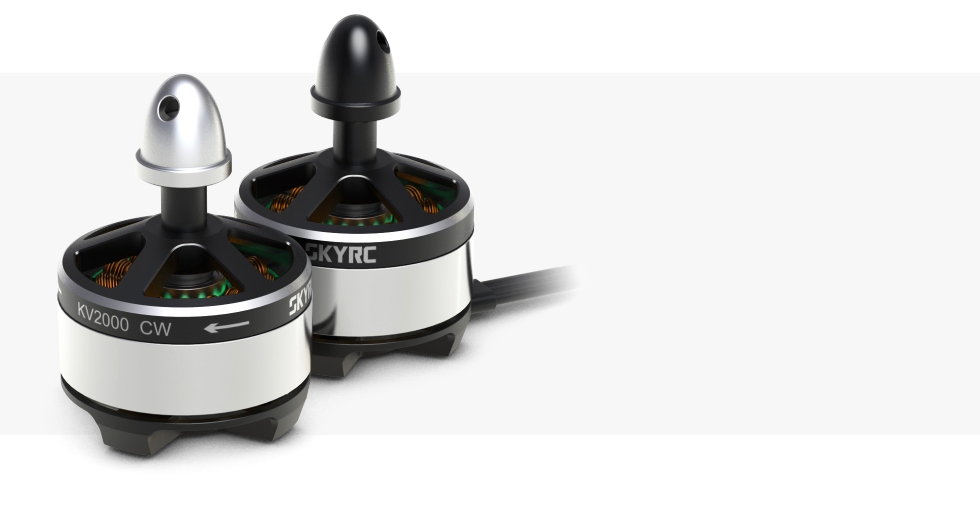 Package
Standard Package comes with 4pcs motors (2pcs CW motor, 2pcs CCW motors) included wire and screws.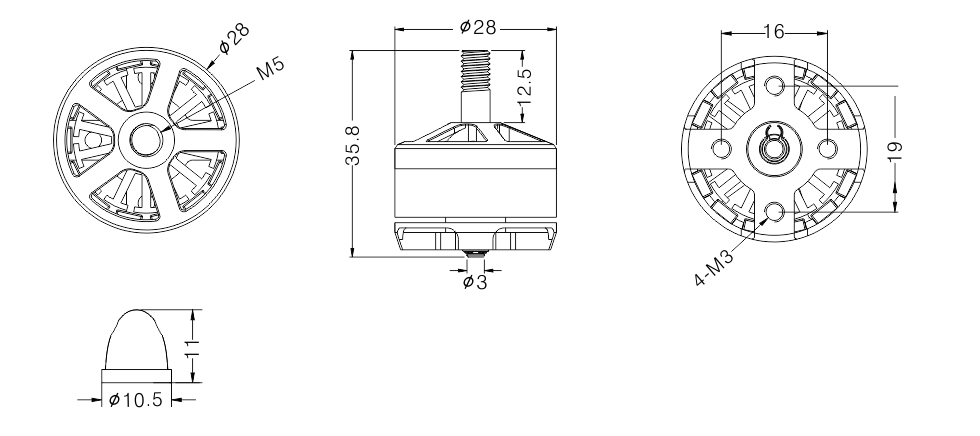 Throttle Rate(%)
Current (A)
Thrust(G)
Power(w)
Efficiency(G/W)
Speed(RPM)
25%
2.9
131
34.8
3.76
9311
2.5
118
30
3.93
11905
50%
6.4
308
76.8
4.01
13182
5.1
202
61.2
3.3
15582
75%
9.5
430
114
3.77
15420
6.9
265
82.8
3.2
17562
100%
15.1
625
181.2
3.44
18008
9.7
356
116.4
3.05
20211