Perfect
Tire Balance
Digital Precision!
While you invest significant time and effort in preparing and maintaining your and on-road cars, tire balancing is critically important from a safety perspective!
Neglected tire balance can cause your vehicle to bounce on the ground, leading to erratic handling and excessive vibrations.
The presence of vibrations in your RC car can have cascading effects, such as screws coming loose, strain on shocks and suspension components, or even damage to parts due to bending.
Why Are RC Tires Unbalanced?
The causes of unbalanced RC tires resemble those affecting full-scale tires.
Factors like uneven tread wear, track deterioration, and racing vibrations lead to imbalance.
Manufacturing variations and weight differences in tires and rims further contribute. Despite appearing small, these discrepancies demand high-precision tools to detect.
Even minor differences can induce instability and vibrations, especially at high racing speeds.
SkyRC Digital
Tire Balancer
RC Pros for RC Pros
SkyRC introduces a digital app-based tire balancer!
This digital gear offers precise, visual feedback, providing accurate information and eliminating guesswork for optimal RC tire balance.
The Bluetooth connectivity and a select microcontroller unit (MCU) deliver unparalleled accuracy and efficiency.
Balance by Data,
Not Guts Guesswork!
Spotting tire imbalances can sometimes be accomplished through observation and a bit of guesswork. However, when it comes to precise tire balancing, relying on a professional balancer is crucial. Unfortunately, many balancers flooded on the market are nothing more than basic metal hardware with a shaft to spin the wheel.
Guts drive you nuts sometimes!
RC pros can now ensure optimal balance for their RC tires, enhancing performance and overall racing experience.
Innovation meets precision
Cutting-edge
Technologies Behind
Load Cell Technology
The Integrated Low Capacity High Accuracy(LCHA) aluminum load cell ensures 0.2g accuracy
3
. Its amplifier converts resistance changes into weight data, connecting to an MCU for precise real-time tracking.
Cutting-edge
Technologies Behind
Motorized Precision:
Stepping into
Perfection!
The built-in stepper motor, controlled by PWM signals for speed and accuracy, effortlessly enables precise weighing by position. With high torque, it accelerates swiftly and holds the position, reflecting extra weight.
Cutting-edge
Technologies Behind
Precision-driven
Balancing Algorithms
This MCU-controlled tire balancer uses tailored algorithms for RC car tires, factoring in weight distribution, speed, and performance. Achieve optimal balance for stability, maneuverability, and improved handling.
Note: For optimal tire balancer results, place it on a stable, level, non-vibrating surface. Vibrations or instability can harm performance, causing test inaccuracies.
Effortless Link
& App Control
For easy balancing control, built-in Bluetooth simplifies communication with your smartphone via the RC Gears app. The intuitive app visually guides you through real-time data, ensuring precise results as your RC tires are
fine-tuned.
It is a must-have for both experienced enthusiasts and beginners!
Harmony in Motion:
Smoothing Journeys,
Balancing Rides
Bid farewell to uneven treads as the sander
2
restores optimal conditions, ensuring smoothness and balance for harmonious journeys. Our balancer adds precision, erasing vibrations and boosting vehicle stability.
This duo seamlessly merges performance and stability, transforming your ride into a balanced adventure.
2.8'' TFT Screen
Effortless Glimpse
of Brilliance
The 2.8-inch low-power TFT screen provides an enhanced viewing experience, undisturbed by its surroundings and unaffected by difficult angles.
It maintains a clear and intricate display, even when exposed to the sun's radiant brilliance.
Precision Engineering
Our tire balancer is meticulously engineered with precision and durability in mind. It combines state-of-the-art technology with high-quality materials to ensure long-lasting performance and reliability. Trust in our product's robust construction to withstand the demands of RC car enthusiasts.
Calibration Made Easy
The built-in calibration enables the balancer to get very accurate weight measurements.
In some circumstances, users can calibrate the balancer based on the specific model, tire size, and weight distribution, ensuring consistent and precise weight measurements.
Flexible with
Input Voltage
of 12~18V
This balancer has got you covered wherever you are, whether it's in your garage with a ubiquitous 12V DC adapter or a DC power source, or if you're in the racing field with a battery pack.
The on-board reverse polarity protection is a crucial to safeguard against potential damage caused by incorrect power connections.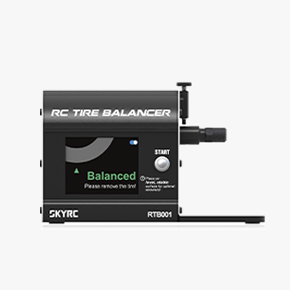 Tire Balancer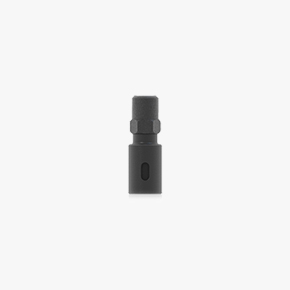 1/10 Tire Adapter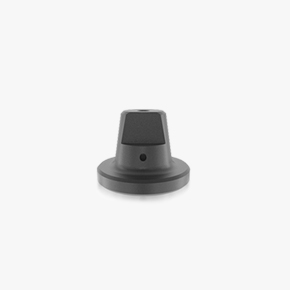 Fixture
DC power cable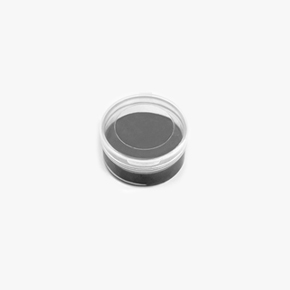 Balancing Putty(10g)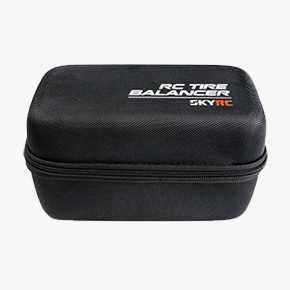 Carrying Case
Instruction Manual
Optional Part
The optional part is not included in the package. You need to purchase separately.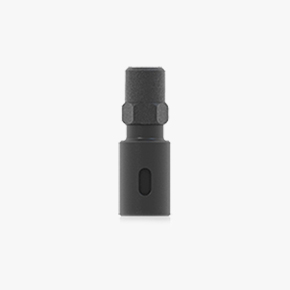 1/8 Tire Adapter

SK-500045-02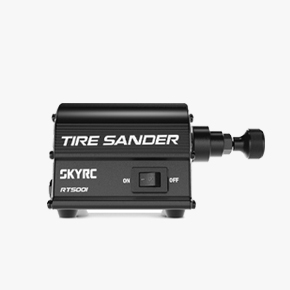 RTS001 Tire Sander

SK-600150
360 Viewing:
Feel every detail at
every angle!
Click and drag to view the image.
View in AR
Experience with AR!
Use AR to imagine how the charger will look, feel, and fit on your desktop. Use your Apple devices camera to scan the QR code or open this page in Safari on your iPhone or iPad for an AR preview of RC Tire Balancer from every angle.
*The shown dimensions may differ from those of the actual product.
**iOS 13, iPadOS 13, ARCore 1.9, or higher Required.
The adapter for 1/8 need to be purchased separately.
The sander need to be purchased separately.
In our R&D, we deeply collaborated with RC car enthusiasts and leveraged their insights and hands-on experiences to define our product's balancing standard: <0.2 grams, establishing these as 'balanced'.
Specifications
Size: 178(L)*99(W)*106(H)
Weight: about 800g
Display Type: 2.8-inch TFT
Size: 50*69.2*2.25mm
Voltage: DC12V~18V
Standby Current: ≤70mA
Working Current: 12V/≤750mA 18V/≤550mA
DC Input Interface: Ø5.5mm DC Jack with I.D 2.5mm pin,
inner Positive(+), outer Negative(-).
Working Temperature: 0℃~40℃(32℉~104℉)
Working Humidity: 5%-90%(no condensation)
Storage Temperature: -10℃~50℃(14℉~122℉)
Storage Humidity: 1%-75%(no condensation)